Hi there ! this is Titbelsoeur here !
Another sardine can for my collection !
A roman one, today. I used my 3x5 gelli plate to color the background and the ghost door, mixing prussian blue and burnt sienna, and I stamped the columns and statues with Cobalt Archival Ink. Here is the front statue :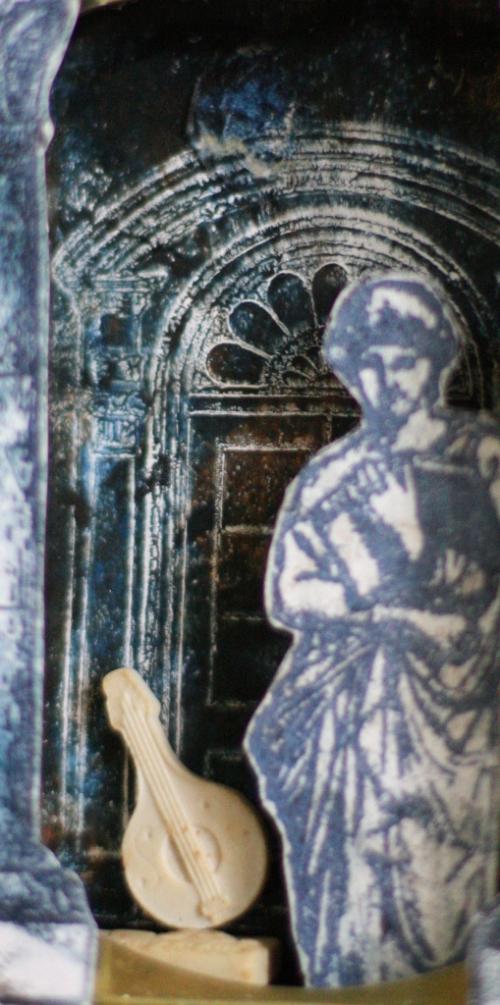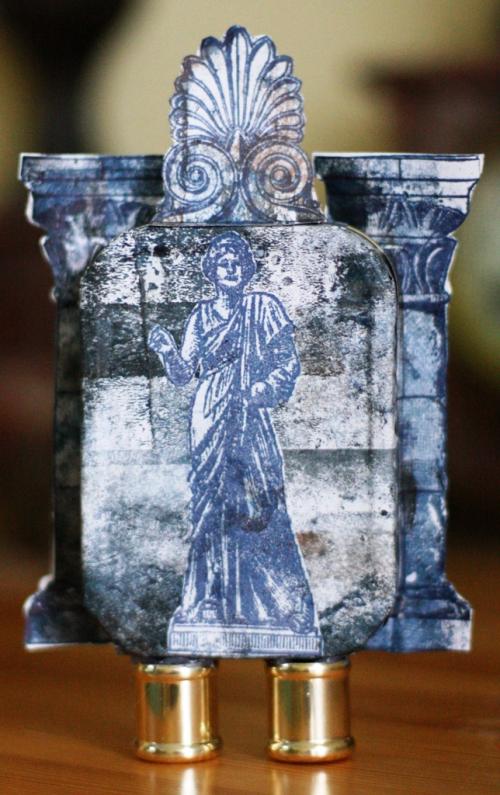 The feet of my can are made with perfume caps :)
To make this project, I have used the door, statues, column and front of this Architecture stampset you will find on the very new and gorgeous Artistic Stamper's website :
Thanks so much for stopping by,
your comments are very much appreciated,
Do not forget to participe in our
MONTHLY CHALLENGE
to win some fabulous Artistic Stamper stamps ?