Hello everyone,
I am so happy that Jennie did make stamps with my drawings, that I had to make a nice project with my mushrooms !
I gathered some of them into... guess what ? a sardine can, what else ?
I first colored the bottom of the can with alcohol inks, and then stamped the mushrooms on a gelli-printed paper. Then I cut these out and highlighted the outlines with a white pen.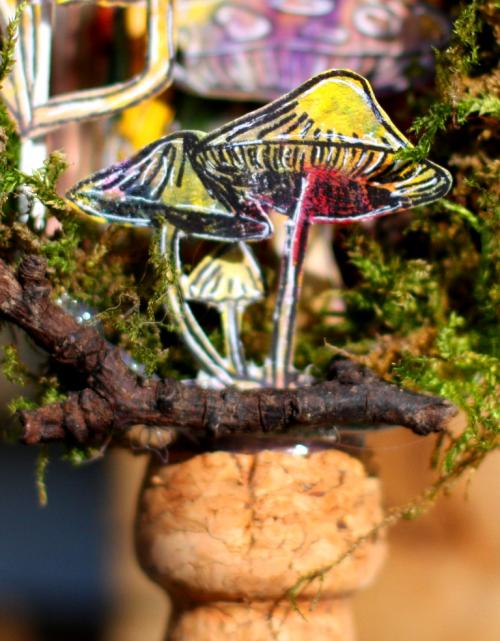 Then, I glued all around moss from my backyard, a twig and a champagne cork... and here is my finished project :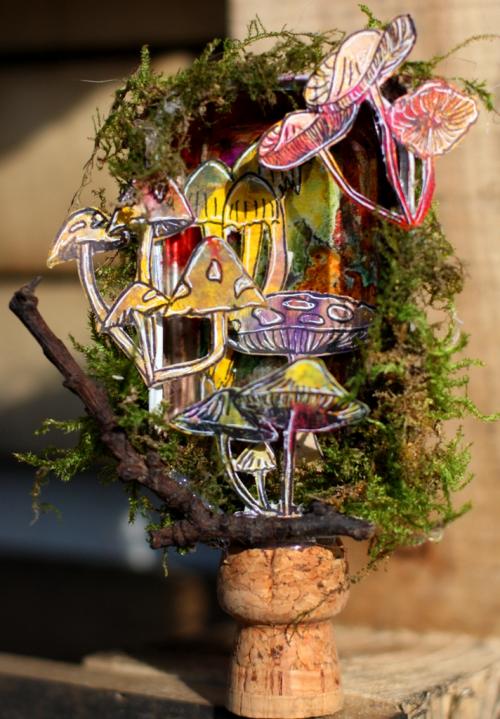 I hope you all like my mushrooms !
Thank you so much for stopping by,
your comments are very much appreciated,
Do not forget to participe in our
to win some fabulous Artistic Stamper stamps !