Hello there,
Today I am sharing a card with you. I have made the background with the new fabulous square stamp

Neil Walker Heart Square & Border
coloured with watercolours here and there to have a blurry heart. On top of it, I have stamped the hearts from the border with blue ink. Then added a few drops of black and white acrylic paint.
I stamped the sentiment from Grungy Greetings #1 with 3 different inks and highlighted it with a white pen.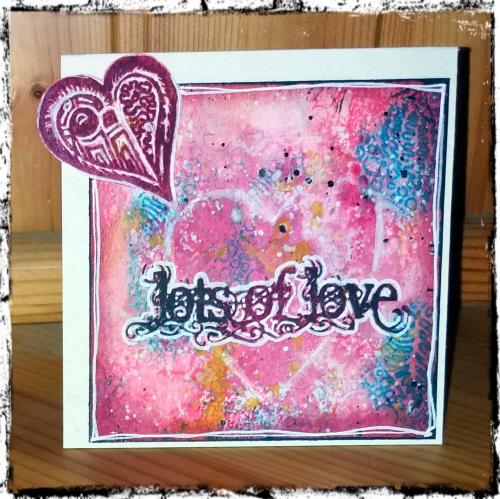 My picture is not very good, sorry about that but we have had such an ugly weather these last weeks that I could not take it with sun light...
Do not forget that you can win these fabulous stamps, just participating in our challenge
Thank you so much for stopping by.
Your comments are very much appreciated here, on my blog
Bye for now and happy creating.