Hello everyone !
Still testing our fabulous new Artifacts stamps, I have first stamped Treasured Memories
in the middle of my paper. Then I stamped

Butterfly © Neil Walker

and hid both to stamp

Secret Keys

on the left side and Spirit of Adventure on the right side and add colour . I then distressed the edges and stuck it to a piece of paper that I stuck to... guess what ?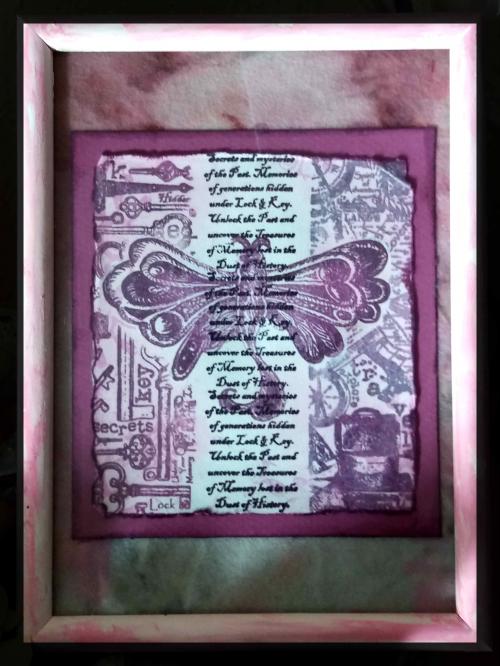 I have used the same material as a background to this tag that was published on Facebook just before the launch of

Tracy Scott

awesome stamps :
If you have found out what is this background made of, you may enter my giveaway for a chance to win this tag.
Do not forget that you can win these fabulous stamps, just participating in our challenge
June's creative challenge - Paint it blue
Thank you so much for stopping by.
Your comments are very much appreciated here, on my blog
Bye for now and happy creating.