Hello everyone, this is a very hot summer this year, isn't it ?
Today, I want to show you a watercolour painting I have made, using a house from
to make my fishing village, and I have drawn the boats. Then I have painted all with watercolours.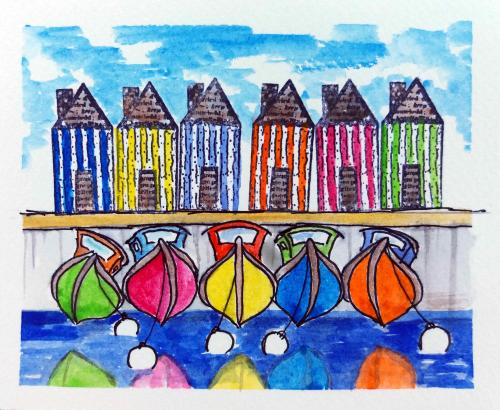 What do you think about it ? Do you like it ?
I want you all to participate in our
Thank you so much for stopping by.
Your comments are very much appreciated here, on my blog
Bye for now and happy creating.