Hello happy stampers !
To celebrate my garden blossoming, I have made a mail art, the kind I love : on cardboard, with gesso, a scrap of paper towel for the background, and Artistic Stamper stamps to decorate !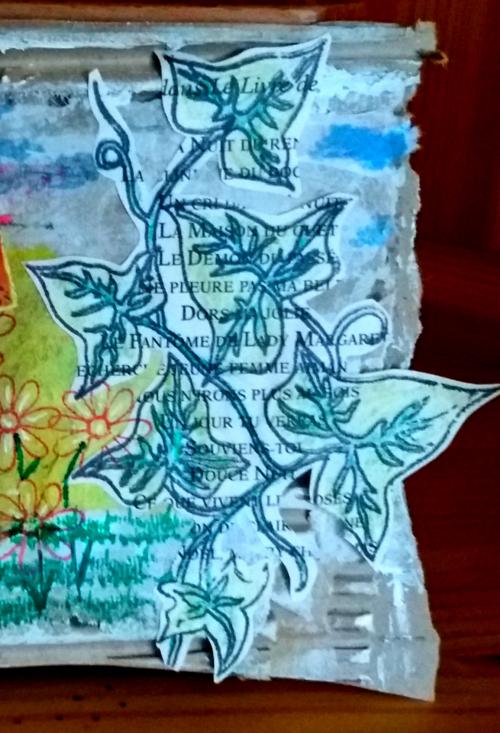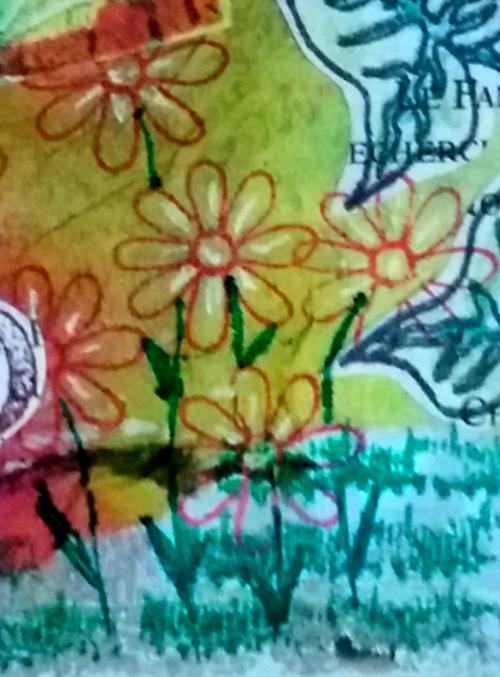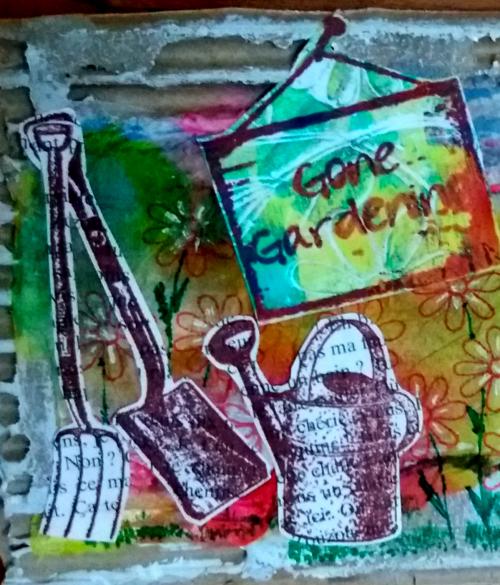 Stamps I have used :
tools and board from Garden plates 1 & 2

, obviously !
Ivy © Lesley Matthewson
and the tiny flower from

Lesley's Flowers size A6 © Lesley Matthewson
And here is the mailart :
Would you like to win these fabulous stamps ? Easy : just

participate in our monthly challenge "Floral Fantasy" here for 3 chances to win :
Thank you so much for stopping by.
Your comments are very much appreciated here, on my blog