Hi there, hope you have a wonderful Summer time.
To make these cards, I have followed tutorials on YouTube showing how to make Galaxy painting with watercolor. This is a very nice process and you can never fail it, which is quite a pretty good thing, isn't it ?
And I am done with my backgrounds, I use the Artistic Stamper's word stamps to make beautiful cards I will send to my friends, either for their birthday, or simply to say Hello !
I have used stamps from the Grungy Greetings #1 A6 plate, but you will find many others in the words-and-sayings section.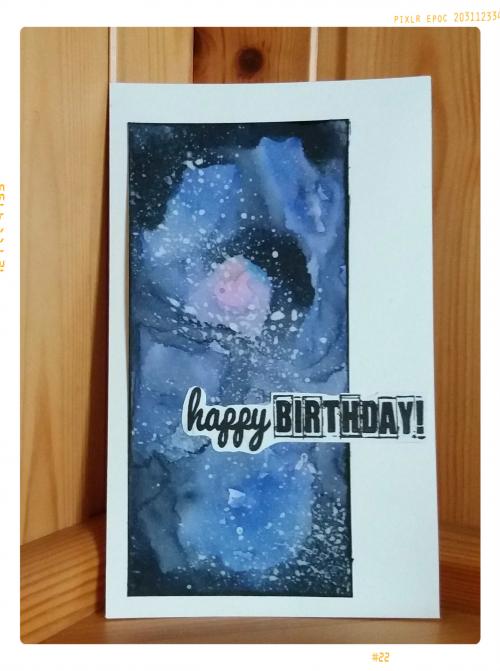 Would you like to win these fabulous stamps ? Easy : just

participate in our monthly challenge "Anything goes" for 3 chances to win !
Thank you so much for stopping by.
Your comments are very much appreciated here, on my blog