Hi there !
Let me show you how I repurpose some watercolour paints that I don't really like.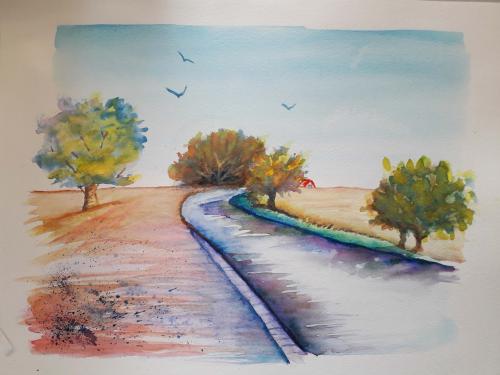 I cut 5 cm large tags from it, stamp each one with words to meet our February challenge, and
tadammm :
The stamps I used come from the following plates :
Hope it gives you inspiration to participate in our
for 3 chances to win some of these fabulous
Artistic Samper stamps !
an opportunity to join our Creative Team for a month, and get to use The Artistic Stamper stamps, and be posted on this blog, and on social media.
Thank you so much for stopping by.
You may visit my folder :
I will be happy to read your comments about it !
Your comments are very much appreciated here, on my blog
Bye for now and happy creating.