Hello happy stampers,
Here is my first make for May, and I am happy to share this grunge card with you !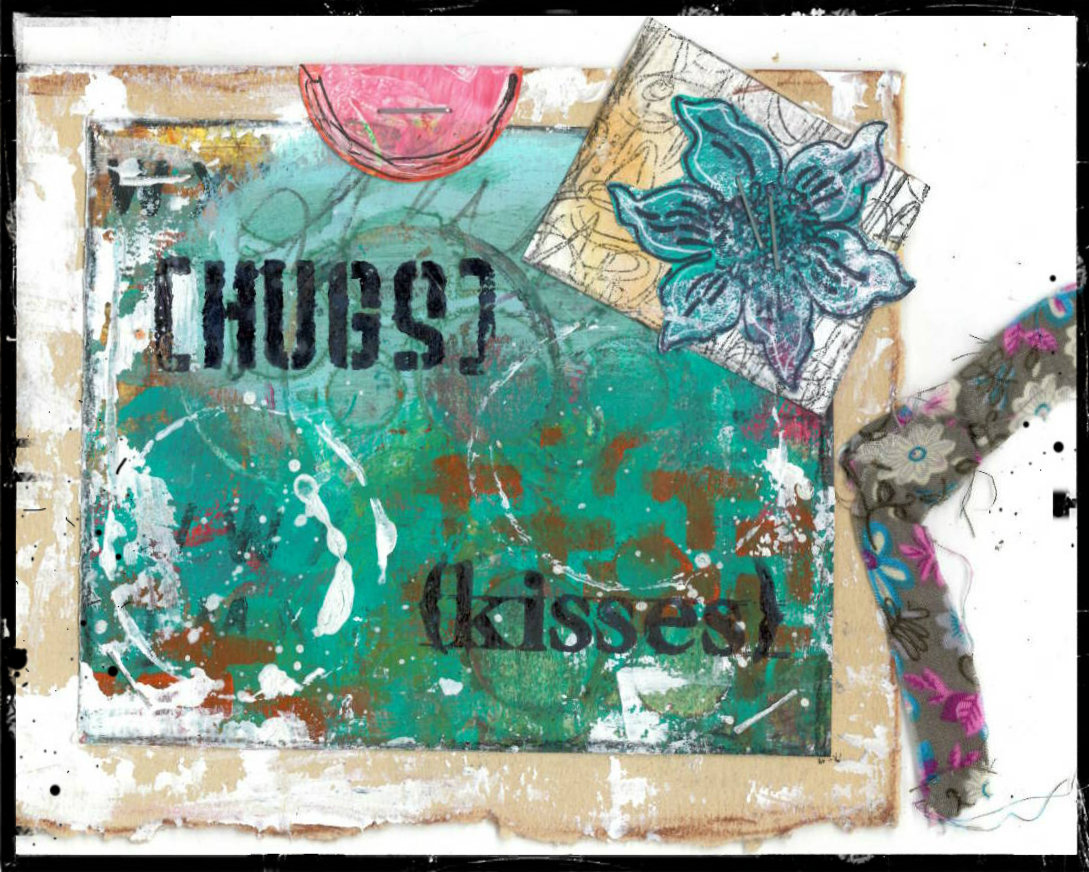 The support is made with a torn piece of an old LP vinyl record cover, folded in 2 and "sealed" by a ribbon, since the idea is to send it as a mail art (not inside an envelope, then). I have covered it with gesso for a grunge look.
I have used a bit of paper formerly stamped with Alphabet Soup Background & Border size A6 ©Neil Walker
The flower is a cut out piece of the Floral Open Background with 2 Free Flower stamps
And on the big green paper, I have made marks with gesso with a milk bottle cap, then stamped big hugs and kisses from Grungy Greetings #1 A6
To be fully grunge, I have stapled all papers to the support.
I will then write the recipient's name and address with a white pen and stick my stamp somewhere... maybe on the flower, although it is stapled... not sure yet...
Thank you so much for stopping by.
Your comments are very much appreciated here, on my blog
Do not forget to participate in our monthly challenge
to win some fabulous Artistic Stamper stamps