Hi there, this is Titbelsoeur today showing you my very last creation, using old stuff and Artistic Stamper's stamps.
I have made 2 versions of this flower vase made with half an old book folded pages, and an old vinyl I have curved with my heat gun, one with flowers only stamped :
and the other one adding watercolor on flowers and leaves :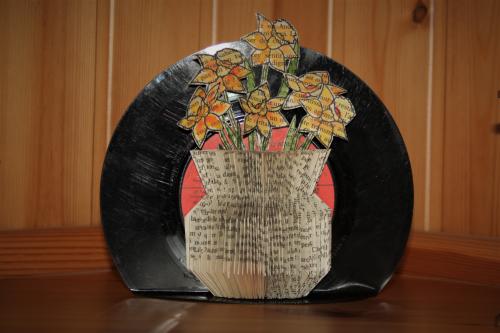 Which one do you prefer ?
Thank you so much for stopping by.
Your comments are very much appreciated here, on my blog
Do not forget to participate in our monthly challenge
to win some fabulous Artistic Stamper stamps