Good morning friends,
What about home-made Christmas presents ?
Like altered books ?
They are easy to make and are usually very well appreciated.
First of all, grab an old book and roll 5 groups of pages.
Then, colour them with Distress ink on blending tools and foam
Make your Christmas Stamps choice, stamp some of them directly on the book, and others on separate book pages that you will cut out and stick to the book. Use a pretty ribbon to bend the book, and here it is :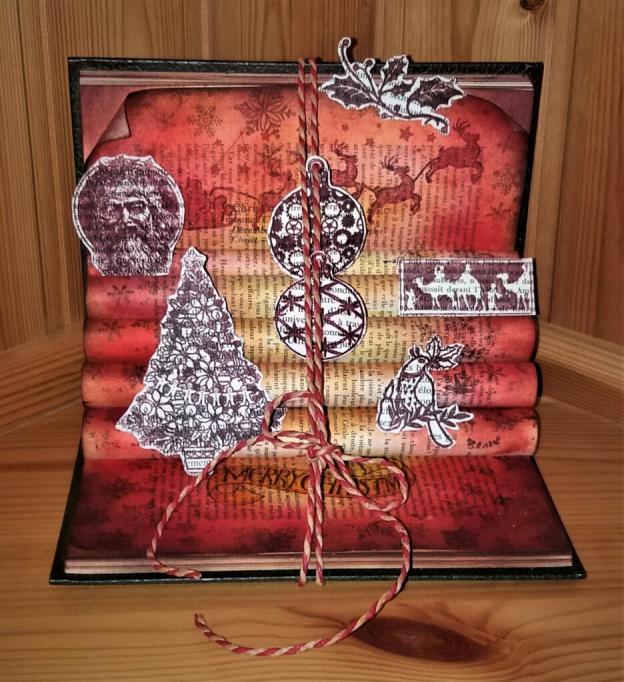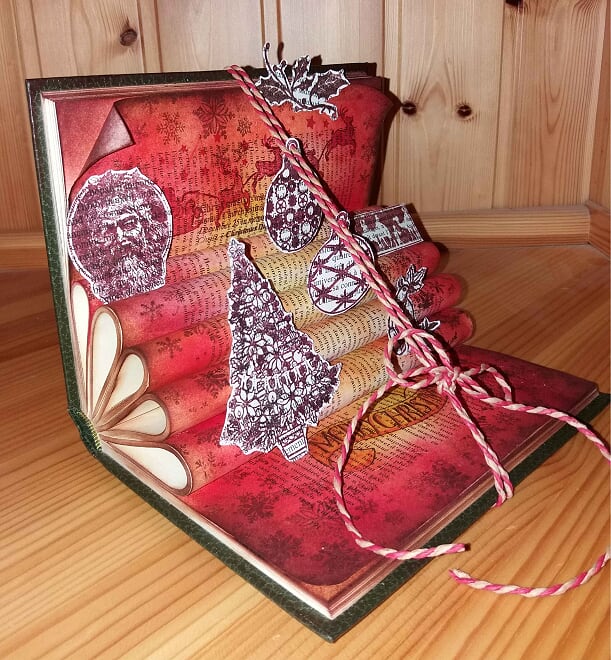 Would you like to win these fabulous stamps ? Easy : just participate in our challenge
for 3 chances to win !
Thank you so much for stopping by.
Your comments are very much appreciated here, on my blog