Hello All,
I know this month's challenge is about music, but I had this fall sardine can I wanted to show you first. I have made it with stuff from my garden, and watercoloured these Mushrooms A5 Plate © Tit Belsoeur. To meet the October's challenge, you may just want to add music paper to the background, or stamp the mushrooms on to music paper !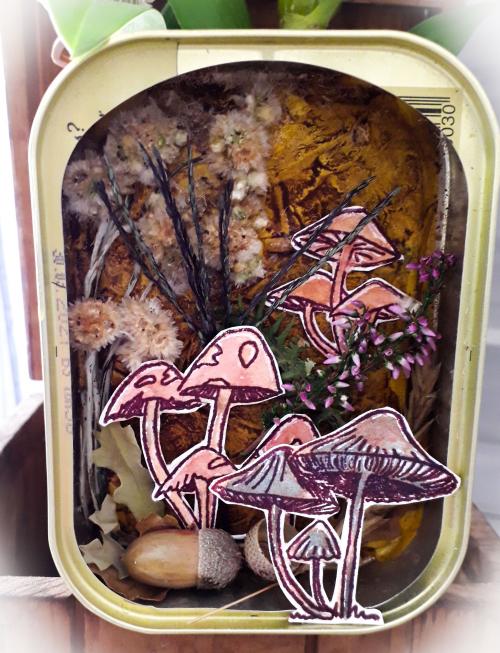 I hope this project gives you inspiration to participate in our
for 3 chances to win some of these fabulous
Artistic Samper stamps !
Thank you so much for stopping by.
You may visit my folder :
I will be happy to read your comments about it !
Your comments are very much appreciated here, on my blog
Bye for now and happy creating.