Hello Everyone,
Last week you have seen the first card I have made with our new fabulous Artifacts stamps. Here are 2 others I have made using quite the same techniques : first stamp the Artifacts text, then the focal image-s (queen bee or red hearts), hide both the text and focal image-s and stamp the background.
On this one, I have only used ink :
On that one, I have stamped Artifacts and red hearts with ink, and used acrylic paint on my gelli plate to ink the background hearts :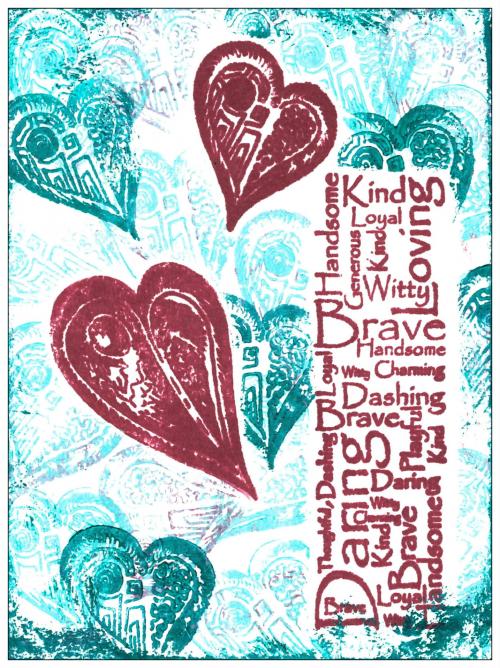 I hope these techniques will help you find inspiration to participate in our monthly challenge !
June's creative challenge - Paint it blue
Thank you so much for stopping by.
Your comments are very much appreciated here, on my blog
Bye for now and happy creating.