Hello everyone,
This project to wish you very good Summer holidays !
I have used a wooden block found on a beach after Spring tides, don't know whether it comes from a boat or not... I have stuck on it a decorated sardine can, some seashells and a parasol.
Focus on the sardine can : coloured compress as a fishing net, other seashells and a big fish stamped in 2 different shades, all stamps from Seaside No. 1 A5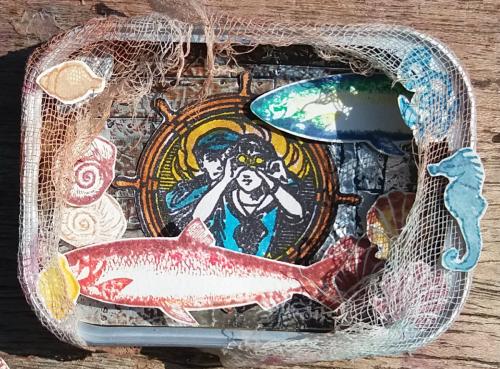 Last focus on the background I have made with metallic tape covered with various acrylic paints (brown, blue and black) and wiped with a dry baby wipe to avoid erasing all paint.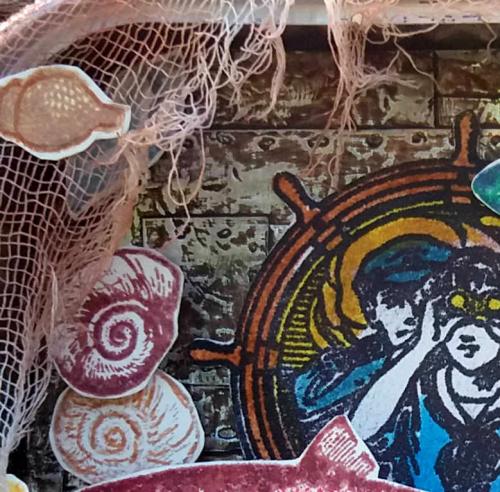 I hope this hanger will help you find inspiration to participate in our monthly challenge !
Thank you so much for stopping by.
Your comments are very much appreciated here, on my blog
Bye for now and happy creating.