I am currently working on making postcards...
This one was made with watercolours, on wet paper, I have made traces with a bottle cap and a platstic card, then stamped when dry.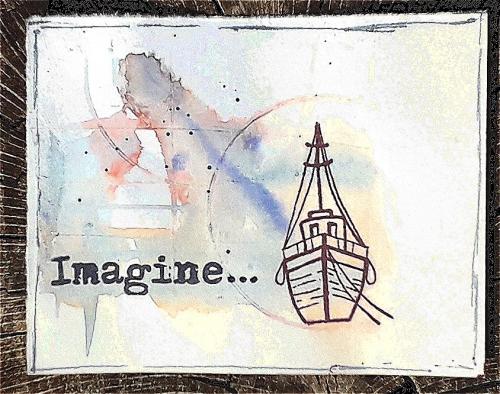 I hope this card gives you inspiration to participate in our
for 3 chances to win some of these fabulous
Artistic Samper stamps !
Thank you so much for stopping by.
You may visit my folder :
I will be happy to read your comments about it !
Your comments are very much appreciated here, on my blog
Bye for now and happy creating.