Hello crafters !
I have told you on the September Challenge post that I would show you my backgrounds made with shaving foam.
The technique is very simple and I like to get back to fundamentals from time to time ! You will find a lot of tutorials on Pinterest or using your web browser search tool.
Here is the page I have coloured with this technique, cut in 6 parts to make a mini-album :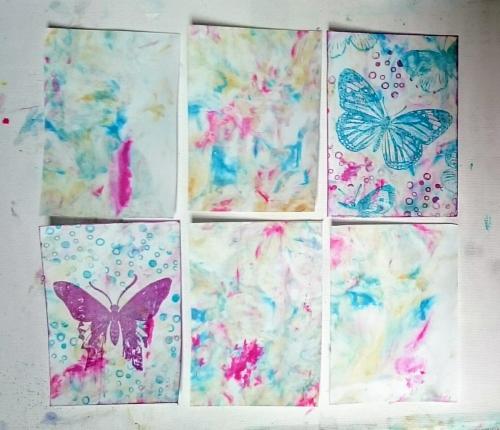 And here it is, front page, 2 double pages and back page :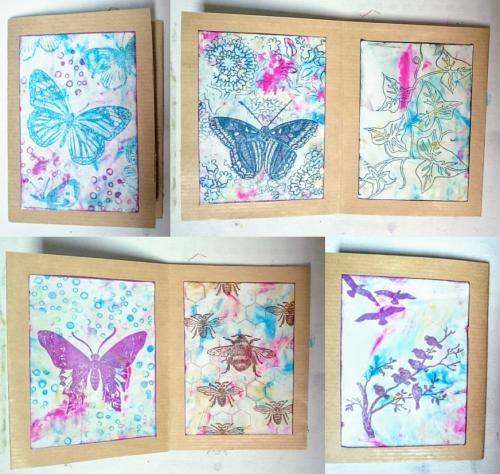 Stamps used :
I hope you all will participate in our
Thank you so much for stopping by.
Your comments are very much appreciated here, on my blog
Bye for now and happy creating.