Hello all,
I love to art journal. I have made this page to make a "distress inking with a cache" tutorial for my friends I was playing with this year in the retirement house.
I had just to open some slits to add the boats I had painted with watercolours and then make a marine storm page with the new stamps I have had the pleasure to design for The Artistic Stamper.
My dedicated folder is here : Tit Belsoeur Stamps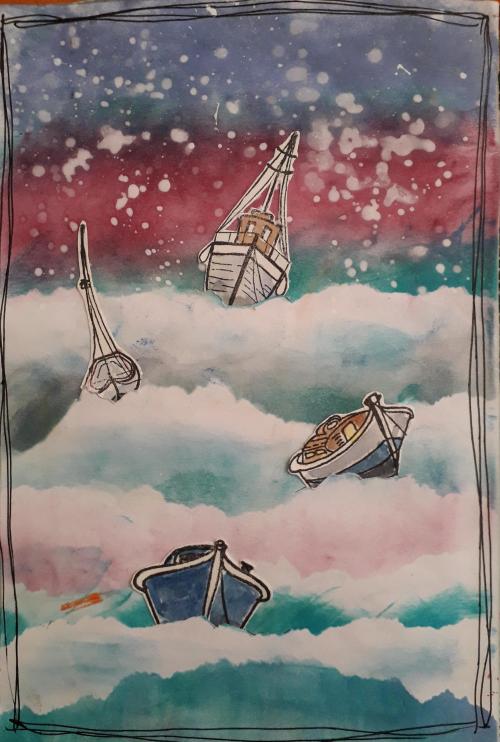 I hope you like my page as much as I loved to make it,
and gives you inspiration to participate in our
for 3 chances to win some of these fabulous Artistic Samper stamps !
Thank you so much for stopping by.
Your comments are very much appreciated here, on my blog
Bye for now and happy creating.